Gasthof Stubacher Hof
In the holiday town of Uttendorf
Enjoy your holiday in our centrally located hotel, right in the heart of the Alps. We are the very place if you are looking for an activity-packed holiday, or just want to relax. The Altenberger family cordially welcome you to their family managed Gasthof Stubacher Hof. For 5 generations we have endeavoured to offer our guests an unforgettable holiday. Our family has Swedish roots, so we speak German, English and of course, Swedish.
We look forward to welcoming you!
The Hotel

The Stubacher Hof offers you comfortable guest rooms, an outstanding restaurant, a little sauna area and a cosy garden with play area - and all that in a perfect location for your activity-packed and relaxing holiday. 

The Stubacher Hof is also suitable for group travel – with the relevant discounts!

Holiday in summer 

Summer and autumn offer countless opportunities to fill your holidays with sports in nature and cultural experiences. Make the most of our adventures in the region, specifically tailored to suit children and families.

Holiday in winter

May people think of Salzburger Land as just a place to go 'skiing' in the winter - but we have so much more to offer. Countless sports options, lots of cultural offers and culinary experiences - everyone gets to enjoy a dream holiday here with us.

Exciting excursion destinations in Land Salzburg

Looking for more variety during your holiday in the Uttendorf National Park area, or maybe the weather isn't playing along? Lovely, exciting and variety-packed exursion destinations in Land Salzburg are available here. Gather some unforgettable holiday moments right now.

Adventure swimming lake Uttendorf

"Erlebnisbadesee Uttendorf" leisure facilities are just 100 m from the hotel and provide you with fun-packed times! As well as swimming and splashing about, you can also slide, climb, boulder, play tennis, football and beach volleyball and much more here.

Ski areas

Are you looking for a holiday destination from where you can also get to a wide range of ski areas in the shortest time? Then head to the Stubacher Hof - the perfect starting point for skiers, snowboarders, freeriders and ski tourers.

Winter sport in Uttendorf

Want to experience an unforgettable activity-packed winter holiday? Come to Uttendorf, where you not only get to go skiing, but can enjoy cross-country skiing, sledding, ice-skating and much more too, every day of your holiday.

Ski tours in Pinzgau

Adore skiing? Want to get away from the bustle on the ski pistes? Or maybe you are a keen ski tourer already? Whatever you are - in Uttendorf and Salzburg's Pinzgau there are countless tours in all difficulty levels - give it a go!

Harvest - the "5th season"

Uttendorf and Salzburger Land don't just have the usual 4 seasons, they have 5 seasons! Every year in the region the end of August until the start of November 'Harvest festival' is celebrated in the region, with countless cultural events, celebrations and more!
Dreamy location in the Hohe Tauern National Park holiday region
Our hotel is located in Uttendorf/Weißsee in Land Salzburg. Right in the middle of the Austrian Alps.
Here with us you get to experience an unforgettable holiday in the mountains. Our guesthouse-hotel is located between Zell am See and Kitzbühel in Pinzgau's Salzachtal.
In summer you are just 100 m from Uttendorf's leisure facilities, with its swimming lake. Head out direct from the hotel by bike and enjoy some hiking too. We are situated at the entrance to Stubachtal and Weißsee glacier realm. You can also treat your car to a break – the bus stop and stops for Pinzgau's local railway are close to the hotel.
In winter you can head direct from the hotel to the extensive slope network. 6 big ski areas are within a 30 minute drive. The ski bus stop and the ski train stop are right outside the hotel. A drive of around 20 minutes takes you to the "longest floodlit toboggan run" on which you get to speed into the valley.
And should you adore excursions to sights and attractions, our hotel is the perfect starting point throughout the year!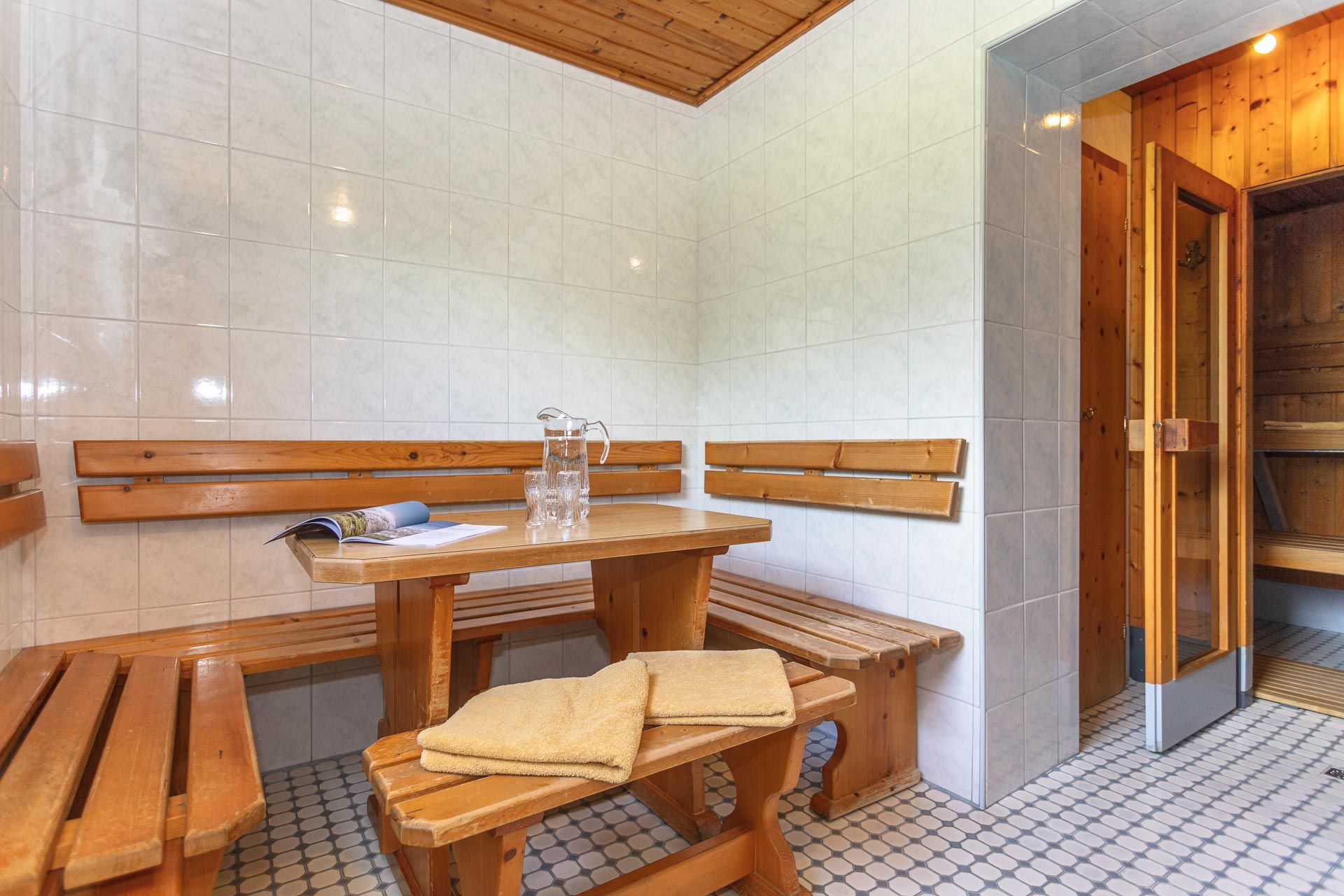 Wellness in the sauna
Enjoy some time-out! Relax your muscles after an action-packed day! Our sauna area has a Finnish sauna and a cosy relaxation room. The sauna has space for up to 4 people.
In winter our sauna is open daily for you from 16:00 to 19:00, while in summer our sauna can be used on request.
Restaurant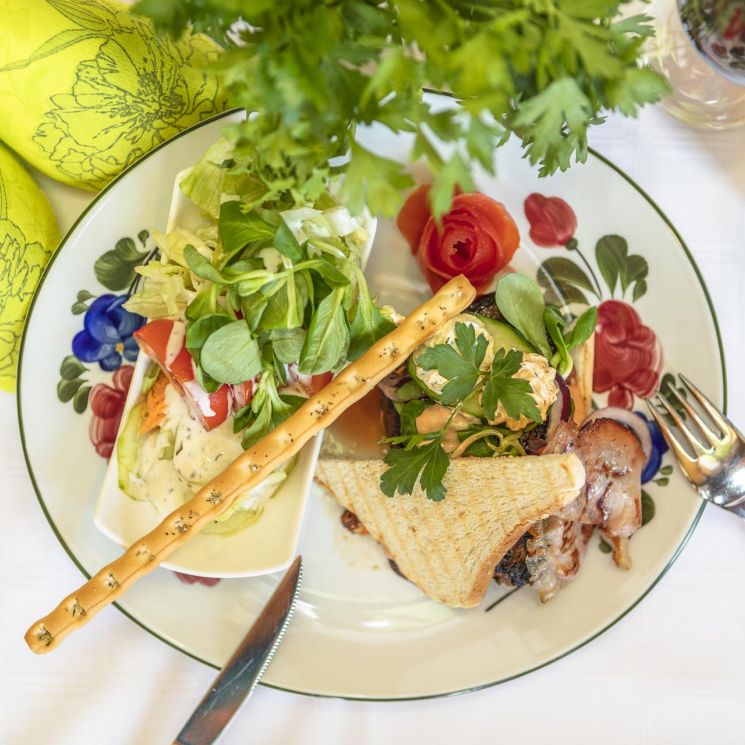 Regional treats – international cuisine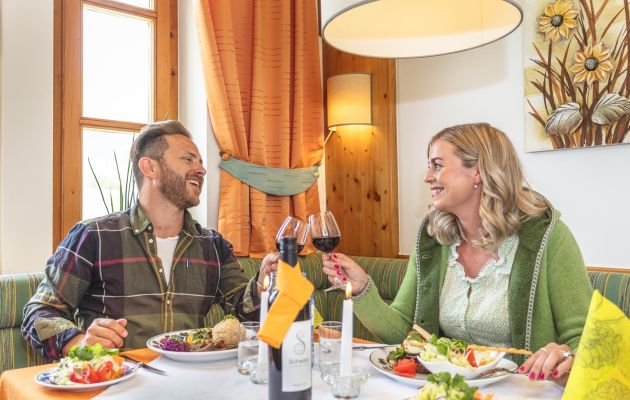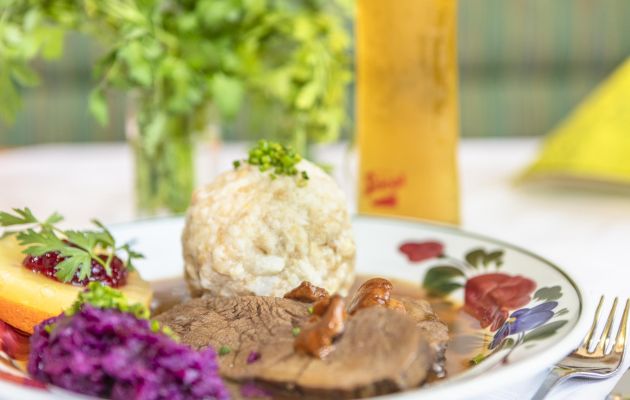 Our restaurant offers you an extensive selection - from a "little snack" to regional and typical Austrian delicacies to international treats. 
You can also organise your company or private celebrations here, with up to around 70 people. We offer a leisurely location, outstanding food and perfect service.
Holiday in Uttendorf
A holiday in Uttendorf is a holiday in paradise. Here with us you get to experience the pure natural surroundings - hiking, cycling, skiing, tobogganing, heading out on ski tours and more in the Hohe Tauern National Park holiday region. Weißsee Glacier World is a unique hiking and ski area. The perfect holiday location!